Quality Home Inspections in Ottawa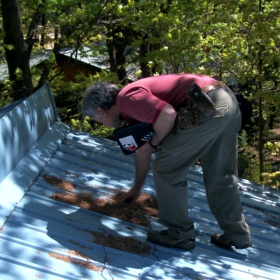 Buying a home is exciting! It can also be stressful. Having a home inspected by a highly-qualified professional is the best way to reduce uncertainty about your potential new purchase. That's why we're committed to providing solid information in an interactive report.
Francis Caza, RHI (Registered Home Inspector) is a past chair of the Ottawa chapter of the Ontario Association of Home Inspectors (OAHI). He has worked in home construction in Ottawa-Gatineau for over 35 years. It is this expertise that Francis brings to your home inspection.
Closer View offers the following types of home inspections:
Pre-purchase inspections – know before you buy
A pre-purchase home inspection provides you with solid information about the home you hope to fall in love with.
Pre-sales inspections – fix it early to avoid a later surprise
Addressing a problem in the home you are about to sell will prevent that unwanted surprise later on in the process. Knowing the structural and systems strengths of your home in advance will give you important positive information to relay to a potential purchaser.
Pre-delivery inspections (PDI) – check your new home for defects
All homes have some defects – even new ones. If you catch a problem with a new home, you can ask the builder to repair it early on in the process. An inspection can save you money in the long run.