Radon Gas Testing in Ottawa-Gatineau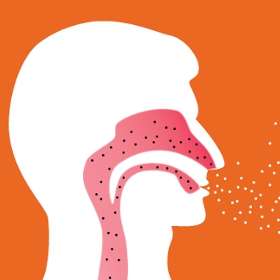 Radon gas is a silent killer. It is colourless and odourless. And it might be building up to dangerous levels in your Ottawa-Gatineau basement.
Prolonged radon gas exposure is the second leading cause of lung cancer behind smoking; it's "linked to roughly 16% of lung cancer deaths in Canada" (Health Canada, 2012).
Elevated levels of radon gas have been detected in Ottawa-Gatineau homes, especially in areas built on bedrock, like Kanata (CBC Ottawa, 2012). Elevated levels of radon have also been detected in Chelsea, Orleans, and other areas.
Radon gas is a naturally occurring by-product of underground uranium deposits. Normally, radon is dispersed and causes no danger to humans. However, when radon builds up in confined spaces (like your basement), radon can cause serious damage to your lungs (Health Canada, 2012).
Testing your home is the only way to find out whether you have a radon problem.
Francis Caza, RHI has received his Canadian National Radon Proficiency Program (C-NRPP) certification. This means that he is fully qualified to test for radon gas in your home.
What can I do if my home has high radon levels?
Don't panic! Radon gas mitigation is relatively inexpensive and very effective. Contact us for more information about reducing the levels of radon gas in your basement.